After years of positively representing Switzerland through his sporting excellence and friendly, down-to-earth manner, Roger Federer has now become an official brand ambassador for the destination of Switzerland. He's entering into a long-term cooperation with the Swiss national tourism board, Switzerland Tourism (ST). The common goal: attracting guests to visit Switzerland with its energizing nature.
Energized by Swiss nature
Communication activities will begin throughout the month of April with a focus on European cities followed by the USA and Asia Pacific. A series of visuals and short clips will showcase Roger Federer being energized by Swiss nature. On MySwitzerland.com/roger, guests will be able to discover Switzerland through Roger's eyes. He presents his preferred places, Swiss highlights as well as hidden gems. "I have been all over the world. My favourite place has always remained Switzerland. It's the country I miss the most, when I'm travelling" confesses Federer.
For more information: MySwitzerland.com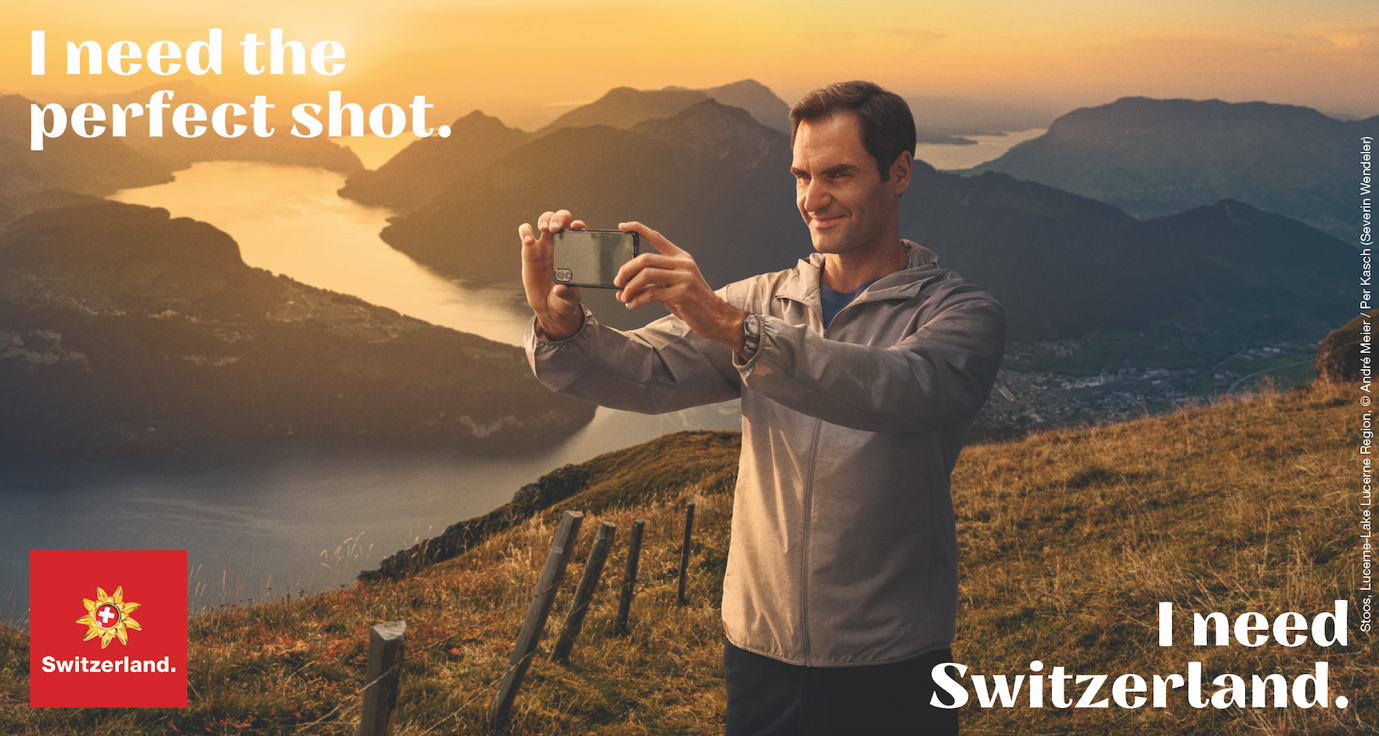 The copyright of all the content including photos and video is owned by Switzerland Tourism (Hong Kong & South China).