Government and Public Bodies
Welcome to the webinars on the "Hong Kong Awards for Environmental Excellence — Experience Sharing Webinars"
2021-11-09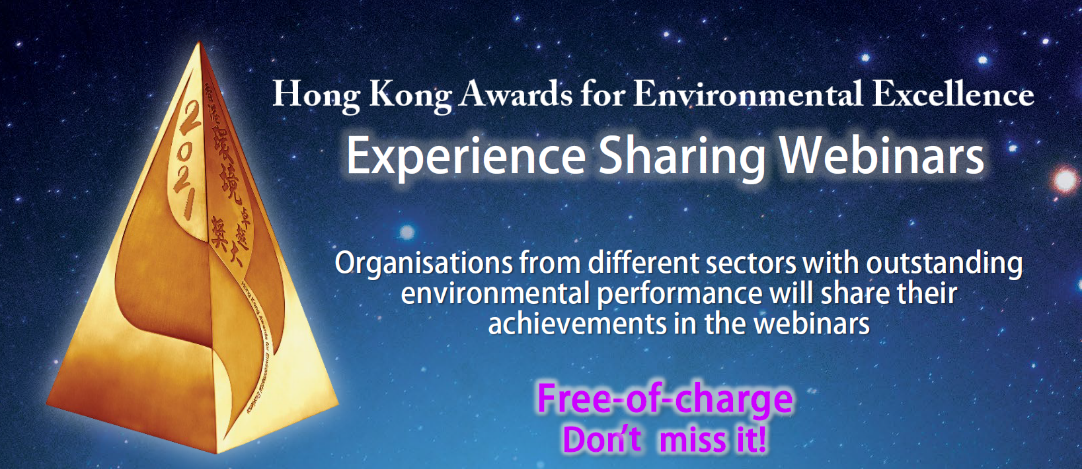 "The Hong Kong Awards for Environmental Excellence" (the HKAEE) aims to encourage organisations to implement environmental management, to measure organisations' performance on their commitment to environmental management, and to recognise organisations with excellent performance on environmental management.
The organiser of the HKAEE will conduct a series of webinars during November and December 2021 and has invited the 2020 HKAEE awardees to share their experiences on executing green measures in their institutions.
The webinar is free-of-charge. Please click here for details and online registration.