Others
TIC Member Privilege: Enjoy pandapro Unlimited Free Delivery with foodpanda corporate account for FREE#
2023-03-08
foodpanda is now offering special offer of TIC member travel agent. Details are as follows:
Exclusive benefits of corporate account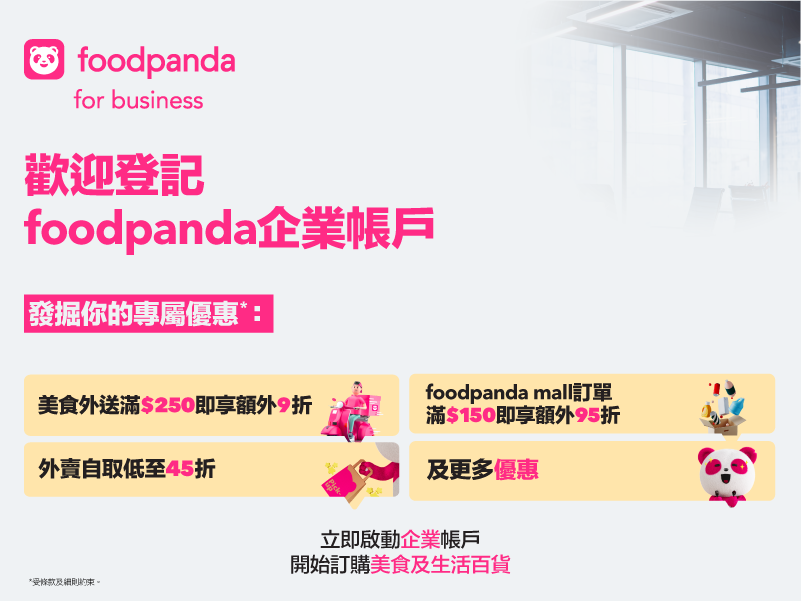 The first 500 TIC members who have successfully registered as corporate users will get a free 3-month free trial of pandapro to enjoy more exclusive discounts. The offer is subject to limited quota and is available on a first-come, first-served basis.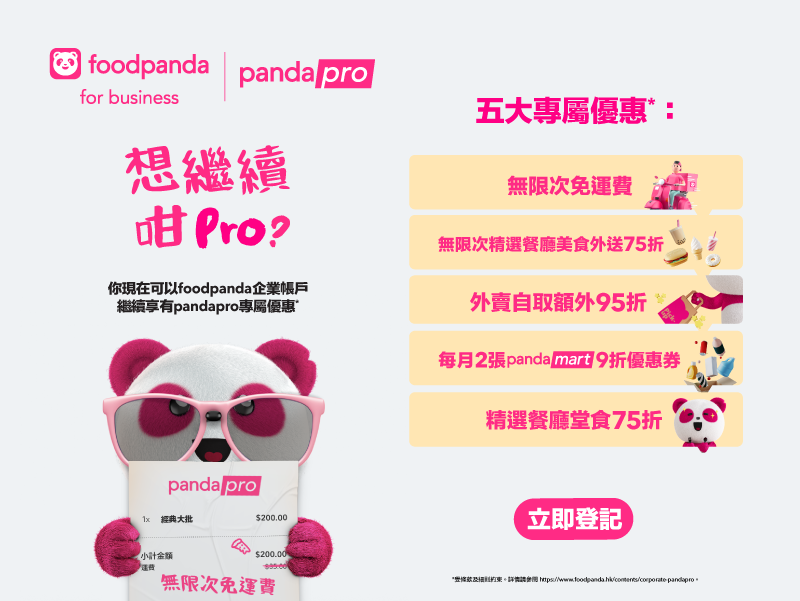 TIC members are welcome to register as corporate user of foodpanda to enjoy exclusive perks.
Interested travel trade practitioners may log in to your account on the TIC website, click〈News for Trade Members〉under〈Latest News〉on the menu bar for browsing related information.
#Remarks: All offers are subject to terms and conditions.