TIC
Welcome to participate and enjoy the fun in【Travel Fun Carnival 2023】!
2023-09-14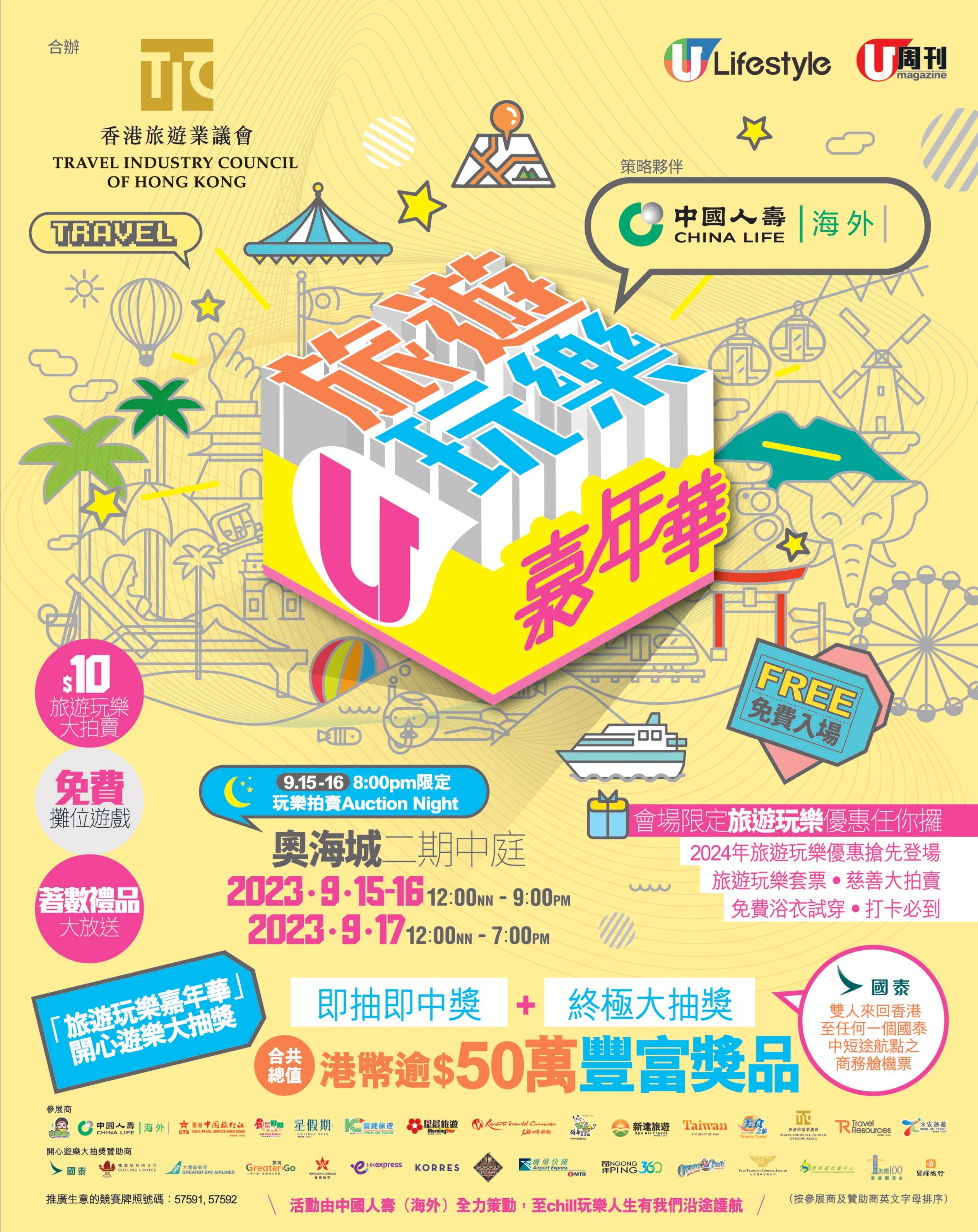 The Travel Industry Council of Hong Kong (TIC), jointly with the《U Magazine》and《U Lifestyle》, will organise for the first time the【Travel Fun Carnival 2023】(Carnival) in the Central Atrium (G/F) of Olympian City II during 15 and 17 September 2023 (3-day).
Travel agents participating in the Carnival booths will provide special offers on various tourism products. Those who purchase related tourism products and reach a specified amount may participate in a lucky draw for gifts which are worth exceeding HKD500,000 including round-trip air tickets for two, hotel accommodations, and attraction/touristic tickets, transportation tickets and more.
A rich variety of entertainment featuring charity auctions and auctions night, free dressing of Japanese clothes, stall games, special performances and thematic sharing, etc. will be provided.
In addition, welcome to visit the U02 TIC booth to like and follow【GreaterGo】social media platform for redeeming gifts.
Details:【GreaterGo】/【GreaterGo】Facebook / Information of special offers on various tourism products and lucky draw (in Chinese only)